How to Sell Your Home Faster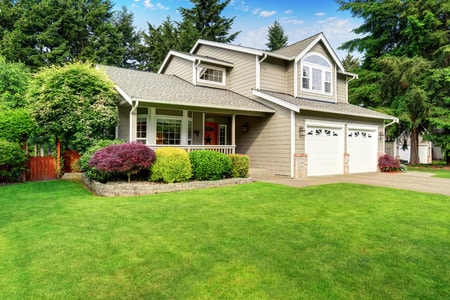 Selling a home can be stressful. But, things can get even more nerve-wrecking when you want to sell your home faster. The haste can often leave home sellers making irrational decisions and they sometimes even sell the home for much less than their property's worth.
If you wish to sell your house faster and at a good price, follow these important tips.
1.     Increase the Curb Appeal
When a buyer visits your home for a survey, the first thing they'll see is the home's exterior. If it does not look appealing, they won't bother to check out the interior. Therefore, increase your home's curb appeal by tidying up your lawn — trim and shape hedges, refresh mulch, edge the lawn and plant flowers to enhance the beauty. In addition, wash your driveway and walkways. Consider replacing and/or polishing your doorknob and clean any bird droppings and cobwebs from the walls and the front porch.
2.     Make Minor Upgrades
You don't have to spend your money on major remodeling updates to sell your home faster. Instead, focus your attention on making small upgrades. Consider upgrading your bathroom and kitchen. A new cabinet and sink in the kitchen and shower curtain, hand towels or light fixtures in the bathroom won't prove too expensive and will make the space look more appealing.
3.     Add the Lights
A poorly lit or dark home feels depressing. Brighten your house by adding artificial lights. When a potential buyer visits your home, make sure all the lights are turned on and they can see everything in your home clearly. If you have the budget, consider painting the exterior walls to brighten up your house.
4.     Get Your Home Staged and Photographed by a Professional
Professional home stagers see the home from the perspective of a buyer and they know how to soften its minor flaws and highlight its main strengths. Furthermore, your buyer will first see your home's listing photos and will only visit your home if they find them appealing. Therefore, you should get your home staged and photographed by a professional to attract potential buyers.
5.     Promote Your Home
Hire a real estate agent to promote your home and bring potential buyers to your doorstep. Check the client reviews about the agent to make sure you hire the right one for the job. An agent can market your home and attract potential buyers. However, you shouldn't leave all the advertisement and marketing up to the agent. Promote your home yourself as well using social media websites and listing pages. Ask your family members and friends to help spread the word. The more you market your home, the higher will be chance of it getting sold faster.
By following these tips, you can make your home appealing for the buyers and sell it faster. For more helpful tips and information about home buying and selling, contact us and stay tuned to our blog.