Increase Your Bradenton Home's Curb Appeal with a New Fence
Summer is the perfect time to take on outdoor projects. True, it's time to enjoy the outdoors and your back yard, but it's also the ideal time to improve your home's curb appeal and increase its value at the same time.
A New Fence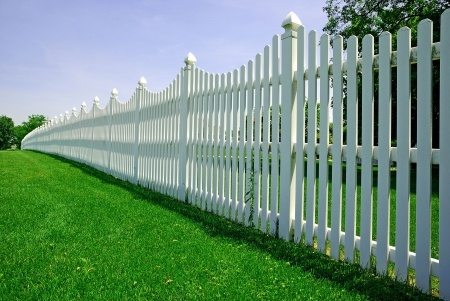 What's the most common outdoor project that homeowners tackle? A new fence –  a privacy fence, or a chain link fence to keep your pets in the yard. Regardless of the purpose of your fence, you might want to keep the following in mind:
1.    Get a permit. At least inquire before starting, as it may be required for a fence. Depending on where you live, check with your county or city.
2.    The dimensions of the fence may matter. Sometimes, smaller fences may not require a permit, but the city or county building departments should be able to answer any questions about whether your fence will require a permit. Keep in mind, too, that your HOA may have restrictions as well.
3.    Does your fence share a border with a neighbor? Then, it may require a permit or your neighbor's consent. They may also require plans or drawings that lay out the details of your fence.
4.    Permit fees cost from around $20 to over $100. If you use a fencing company, they may secure any permits for you. However, make sure they have done so if necessary, as you'll still be responsible for the permit fee.
5.    Your fencing posts and footings may require concrete. You can use the following online concrete calculator if you like.
http://www.calculator.net/concrete-calculator.html
6.    YouTube has fencing tutorials. Check them out – such as the following …
Wishing you the best on any of your Bradenton summer projects. Are you looking for a home with an existing fence or with land? If so, get in touch with me. I'll help you find properties that meet your needs.